Make a Positive Impact in Your Community!
Join us in our mission to change lives by unlocking and nurturing human potential for people living with emotional, behavioral or cognitive differences.
What Does a Career at Devereux Offer You?
A Servant Leadership culture, where employees feel welcomed, valued and empowered to voice ideas that will benefit the individuals and families we serve.
Flexible schedules in multiple settings; residential treatment, community-based, hospitals, outpatient clinics and schools.
Career advancement opportunities and continuous training and development.
Tuition assistance and student loan debt assistance.
Best available, highest quality, low-cost benefit options – learn more at benefits.devereux.org.
Most importantly, the opportunity to

change the world – one person, one family, one community at a time

.
Interested in Returning to Our Devereux Team? Learn About Our New Rehire Benefits!
At Devereux, we believe a strong commitment to diversity, equity, and inclusion (DEI) is fundamental to providing the highest quality healthcare services. Through open dialogue and the creation of brave spaces, we will engage in anti-discriminatory work that promotes an equitable and inclusive organization for employees, community partners and those we serve.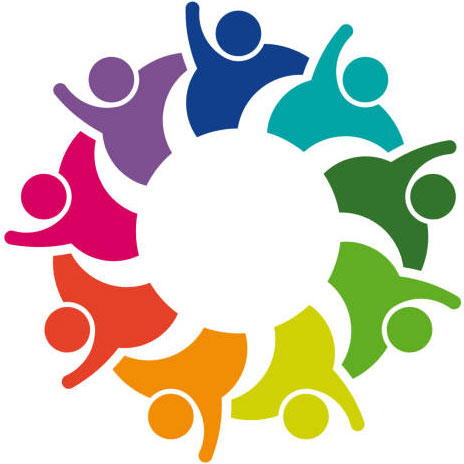 Wondering what it's like to work as a Direct Support Professional at Devereux? Learn more from some of our amazing Devereux employees.
Supporting Children and Adolescents with Emotional and Behavioral Disorders
Supporting Children and Adolescents with Intellectual and Developmental Disabilities
Supporting Children and Adolescents with Autism
Supporting Adults with Emotional, Behavioral and Cognitive Differences
What are Devereux Employees Saying on Glassdoor?
Changed my life
Mission-driven team; great benefits, helpful staff, I feel like I make a difference every day. This place is inspirational and it has changed my life for the better.
-Anonymous Employee
Loved it
Experienced, knowledgeable supervisors, strong team-based approaches.
-Board Certified Behavior Analyst (BCBA) in Downingtown, PA
Great place to work
Progressive culture and supportive leadership.
-Manager of Quality and Compliance in Tucson, AZ
Great Company
Flexible hours and time off benefits, yearly pay increase, clean environment.
-Direct Support Professional (DSP) in Lafayette, NJ
Great
Good money, benefits and retirement. Kids are tough but teaches you patience.
-Direct Support Professional (DSP) in Red Hook, NY
Help with everyday needs; from showers to feeding and doing transfers on your own.
Great people to work with. Clients are awesome and management does a great job and always works with you.
-Personal Assistant in Santa Barbara, CA
Honored to work here
I have worked at Devereux Pennsylvania for more than 15 years. While working through the Pandemic, I realized how fortunate I am for the benefits I receive from this company and appreciate all that they do. It is important to me now that they went out of their way to accommodate their employees so that we could continue to work.
-Accounts Receivable Specialist in King of Prussia, PA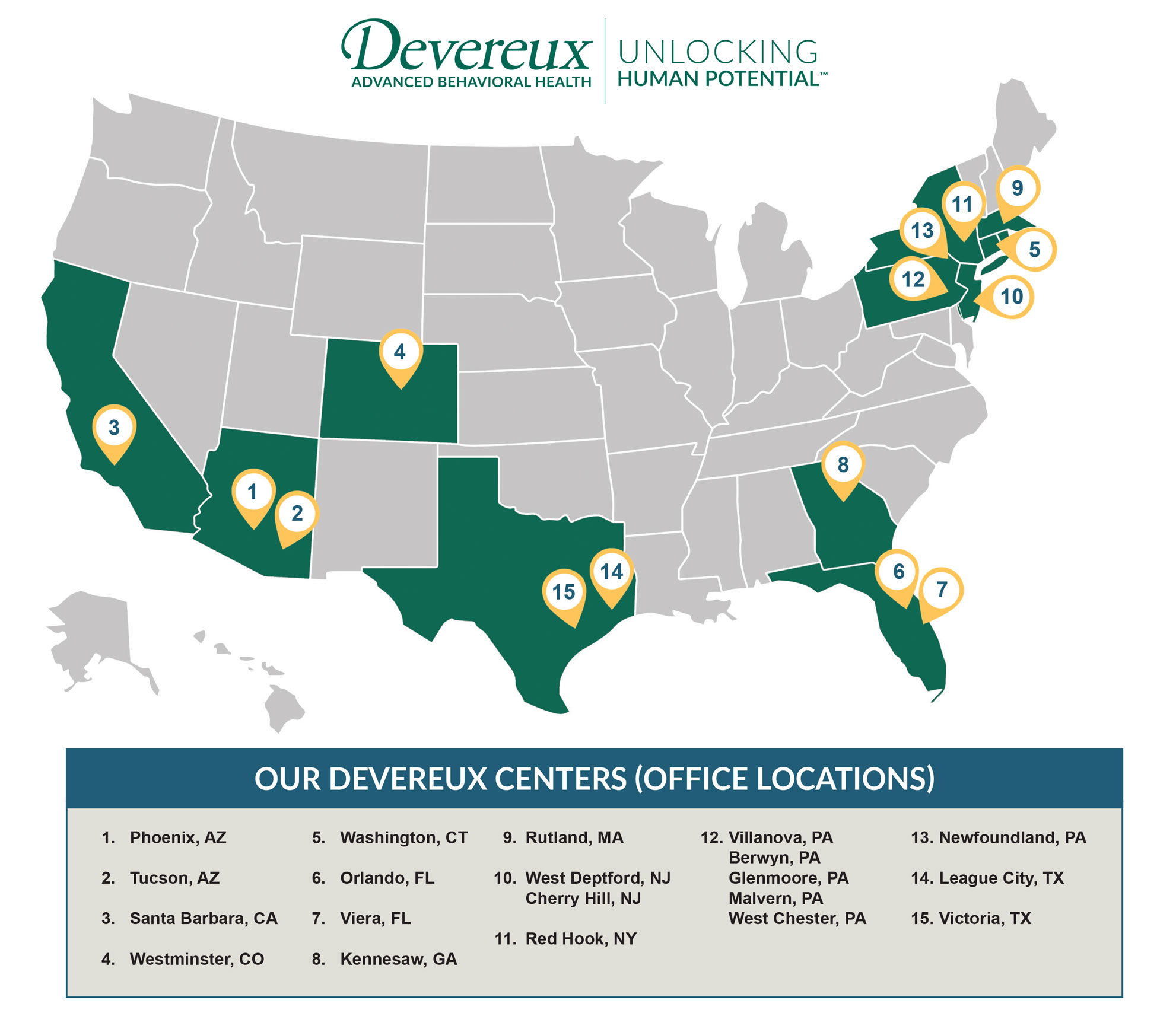 Job Fairs
Frequently Asked Questions
What types of characteristics do you look for in job candidates?
Our ideal candidates will:
Be hands-on, self-motivated and results-oriented with a strong work ethic.
Have excellent communication, relationship management and multi-tasking skills.
Be highly motivated with a strong desire to thrive in a high-energy, advanced behavioral healthcare/social services setting.
Demonstrate Servant Leadership on a daily basis by putting the needs of others first.
Understand that all roles within the organization contribute to Devereux's overall mission and impact the individuals and families we serve.
How does the application process work?
Once you submit your online application, your information will be reviewed by the center's People Operations/recruitment team. If you are deemed qualified for the position, you will be contacted by People Operations or a hiring manager and asked to provide additional information and/or schedule an interview. Once you submit your online application, you can view your application status by either clicking on the Check Application Status tab on the left side of this page or visiting http://jobs.devereux.org and clicking on the Returning Applicants link near the top.
Are there opportunities for advancement within Devereux?
Because of our expansive network of programs and services and the variety of populations we serve, we are able to offer multiple opportunities for professional growth, in addition to transfer opportunities to other Devereux locations across the country.
What is the culture like at Devereux?
At Devereux, we strive to incorporate Servant Leadership into every aspect of our organizational culture, where employees feel welcomed, valued and empowered to voice ideas that will benefit the individuals and families we serve. We offer challenging and exciting work, and our supportive team environment creates a positive atmosphere. To be successful in our work environment, you will put the needs of others first, and will feel called to serve and to lead.
We also believe diversity, equity and inclusion (DEI) is fundamental to providing the highest quality of services. We will continuously engage in anti-racist work across our organization and strive to dismantle systemic and structural racism, starting with ourselves. We are deeply committed to racial justice and equity as an employer and as a healthcare provider. We denounce racism in all forms.
Ultimately, by embedding DEI into our organizational culture, we expect this will:
Help employees, individuals and families feel heard and seen.
Conversely, it will help employees, individuals and families to better understand the various challenges faced by others.
Create safe spaces to discuss challenging issues, topics and feelings.
Increase collaboration and communication between, and among, team members and supervisors.
Improve morale and employee satisfaction, and increase retention among current employees.
Where is Devereux located?
Our treatment networks are located in the following states (with many offering multiple locations throughout the state): Pennsylvania, New Jersey, New York, Connecticut, Rhode Island, Massachusetts, Georgia, Florida, Texas, Arizona, Colorado and California.
Does Devereux have plans to expand its programs and services?
Yes! In addition to serving our communities for more than 100 years, we continue to expand our reach to individuals in need. Specifically, we are looking to grow our community and campus-based programs, as well as add specialty behavioral health programs focusing on dual diagnosis, Asperger's syndrome, independent living and vocational skills for transition into adulthood, short-term intensive residential, and in-home and in-school programs.
What is Devereux doing to support and protect the health and safety of our staff during the COVID-19 pandemic?
At Devereux, nothing is more important than the health and safety of our clients, staff and families. All Devereux centers have formal infectious-disease and emergency-management plans tailored to specifically address the unique aspects of COVID-19 prevention. In accordance with the Centers for Disease Control and Prevention (CDC) and the World Health Organization, just a few of these precautions have included:
Establishing enhanced cleaning and disinfection across all campuses and sites
Implementing social distancing protocols across all programs
Using PPE, including masks, gloves and gowns as indicated by the CDC
Ensuring daily temperature and symptom screenings for all staff and clients
Throughout the pandemic, Devereux has also supported the physical and financial health of our dedicated team members - our very own Healthcare Heroes. A variety of options have been implemented over time to support our staff, including the provision of:
Ongoing dedication bonuses, as well as sign-on bonuses, for direct support professionals (DSP) and other staff members
Flexible schedules, remote working where possible, and redeployment between programs and services
COVID-19 vaccine clinics, for staff and individuals served, to ensure the continued health and safety of all
As the COVID-19 situation evolves, we will continue to adapt our response (and protocols) in real-time to meet any challenges and to ensure the safety of our staff and those we are so privileged to serve and support. #devereuxstrong